Mahogany Evo repigmenting treatment
Regular price

Sale price

32,00€
Boost your color with the Evo mahogany repigmenting treatment.
Neutralize

Repigment

Hydrate

Boost radiance
Paiement en plusieurs fois avec Oney
Description

Boost your color with the

Evo mahogany repigmenting treatment .
Whether your hair is natural, bleached/colored, and even henna colored, you can play with shades and change your look!


This pigmented conditioner allows you, according to your wishes and your starting base:

intensify your existing highlights;

to neutralize unwanted reflections;

to bring new reflections;

to darken your color.

Is this your

mini lip gloss at home?
Perfect for maintaining your scan between two appointments at the salon.
⚠️ This repigmenting treatment does not lighten the hair .


For more details on the use of repigmentants, see our

Practical Guide

.


The pigments are deposited on the

surface of the hair fiber, which explains why they disappear shampoo after shampoo.
The Evo Fabuloso range is available in several colors.
Size:

220ml or 30ml.
Why we love it
The ingredients that make the difference
Usage tips
Ingredients
Delivery & Returns

Orders placed on the site can only be delivered in Europe, the United States and Canada.

Shipping costs are free from 79€ of purchase in Metropolitan France.
FAQs
Can a repigmentant replace a gloss in the salon?
Can I use any color on my blonde?

No, because some pigments might stick longer than expected. If you just want to test a repigmentant to then return to your initial blonde, choose these colors: Platinum, Light beige, Caramel.

As specified on the product sheet, do not use ash brown on your blonde at the risk of ending up with green highlights.

To choose your repigmentant well, follow the guide!
Will there be unwanted reflections on my hair?
My color is too dark. Can a repigmentant fade it?
Does it cover white hair, gray hair, or regrow it?
Our community
Shop the look of a Tucci Girl and replicate the routine at home.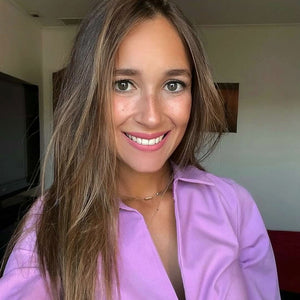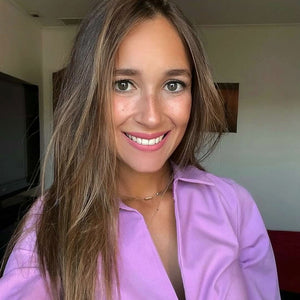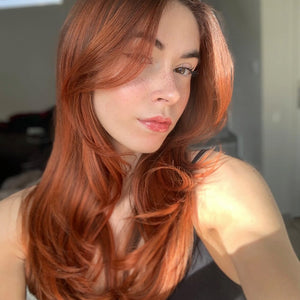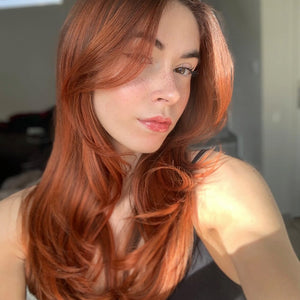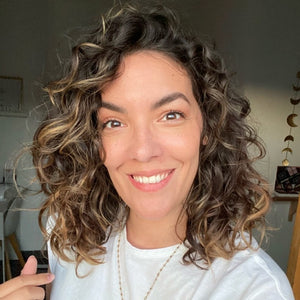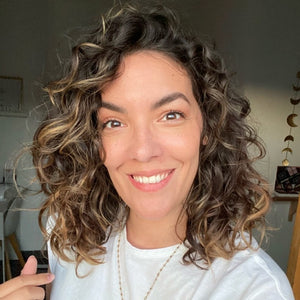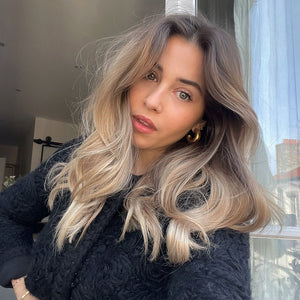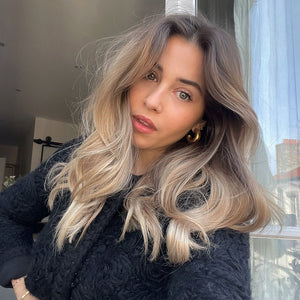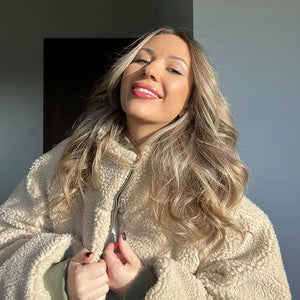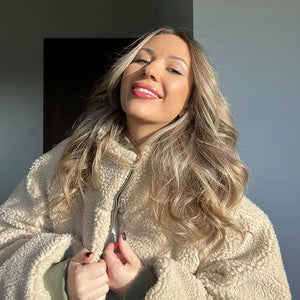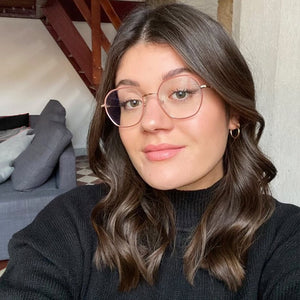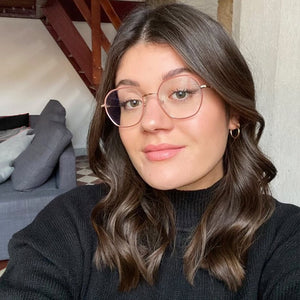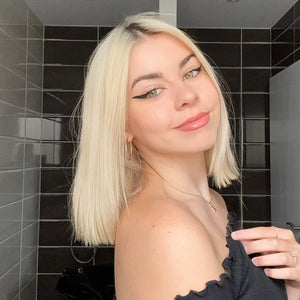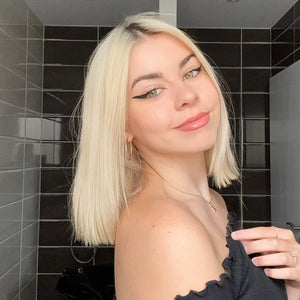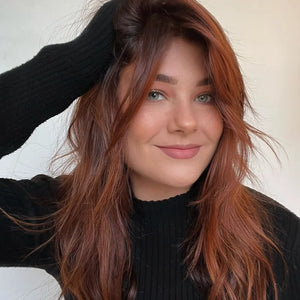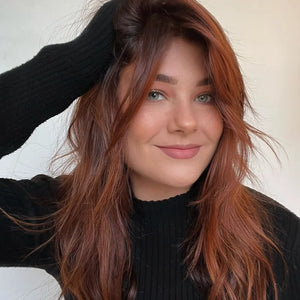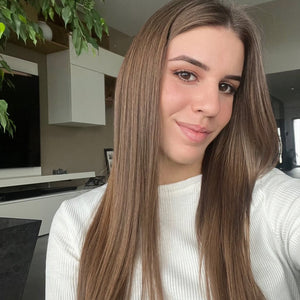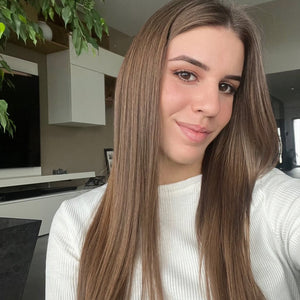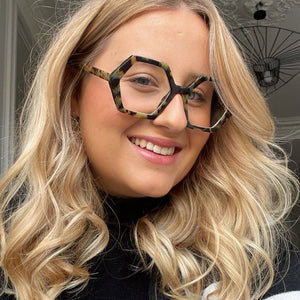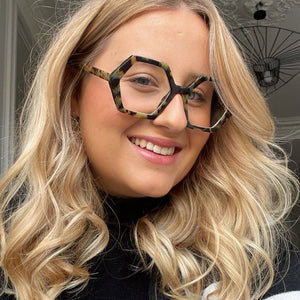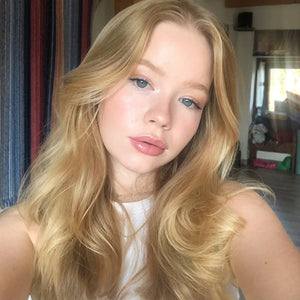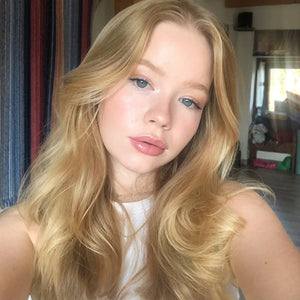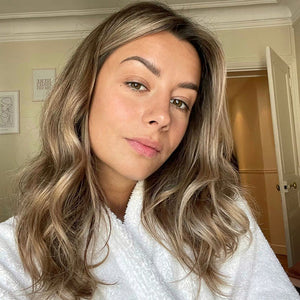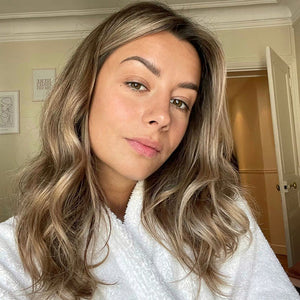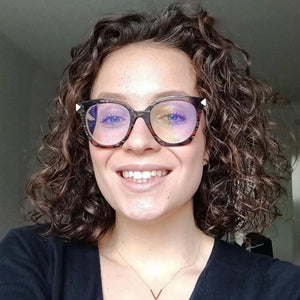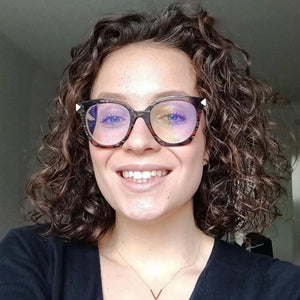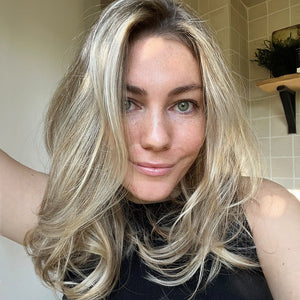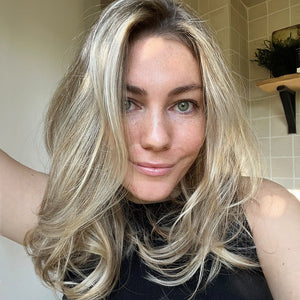 Soin au top et pigmentation également
Ayant les cheveux naturels et souhaitant du changement subtil et sans passer par l'étape coloration, j'ai décidé de tester.
J'ai commandé le cuivré et le châtain en grand format et l'acajou et Le Roux violet en petit.
J'ai déjà eu le temps de tester les 3 premiers et ils sont à la hauteur de mes attentes : étant brune ils apportent des reflets à mes cheveux que je peux intensifier en fonction du temps de pose (de 15 à 35mins pour moi). Et la surprise c'est qu'ils rendent les cheveux super doux, soyeux et brillants ! Un 10/10 !
J'ai acheté 3 soins Evo, acajou, cuivre et châtain foncé.
Je l'ai fait 3 fois depuis mon achats. Et je suis très contente du résultats, ça rend le cheveu brillant et ça colore bien.
Seul bémol pour moi, j'ai beau rincer beaucoup de fois, toujours quelques traces sur la taie d'oreiller mais ça part au lavage !
Ce produit est une très belle découverte, permet d'apporter un peu de changement lorsque l'on ne souhaite pas passer à l'étape de la coloration. Simple d'utilisation et odeur très agréable, laisse les cheveux très doux de par sa composition au top ! Testé sur cheveux mi-longs mélangé au repigmentant châtain, il m'en reste encore un peu (mais attention le format reste très petit si vous avez les cheveux plus longs).
Très bon repigmentant qui n'abîme les cheveux (au contraire, les adoucit). La couleur s'estompe joliment et graduellement