Full range Tokio Inkarami Premium
Regular price

Sale price

205,00€
Complete Tokio Inkarami Premium range: Discover the entire Japanese protocol, for a mini Tokio at home!
Keratin Boost

Shine

Intense Repair
Paiement en plusieurs fois avec Oney
Description

Complete Tokio Inkarami Premium range

: Discover the entire Japanese protocol, for a mini Tokio at home!

Follow each of the steps of the Inkarami protocol to offer an

integral care

to your hair, based on keratins and amino acids. The hair is regenerated, revitalized and deeply repaired. This cure stimulates their natural growth and allows them to regain

lightness, suppleness and shine

.

Like us, you loved Tokio Inkarami and you thought it was impossible to do better? You knew the Platinum range, now discover the Premium range !


The

Premium range

takes up the high technology of the

Platinum range

, adding moisturizing and nourishing ingredients. Richer, more concentrated, it better meets the needs of

very dry and very sensitized hair

.


The standard kit includes:


The XXL kit includes:

Home mask

which is common to the Platinum & Premium ranges.

Discover our

blog article

dedicated to Tokio Inkarami Premium care.
Why we love it
The ingredients that make the difference
Usage tips
Ingredients
Delivery & Returns

Orders placed on the site can only be delivered in Europe, the United States and Canada.

Shipping costs are free from 79€ of purchase in Metropolitan France.
FAQs
What is the difference between the Premium and Platinum ranges?
Can I mix Platinum products with Premium products?

The two ranges are designed to be used in protocol so that the synergies of active ingredients operate. They are therefore interchangeable. This is especially the case for shampoo and treatment which are inseparable. You can, however, use the Platinum Oil or the Premium Mist with any range, and even layer them both in the same routine. As a reminder, the Home mask is common to both ranges.
I hesitate between Olaplex and Tokio Inkarami. How to choose ?
Our community
Shop the look of a Tucci Girl and replicate the routine at home.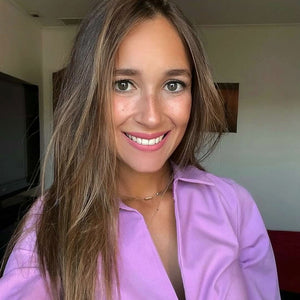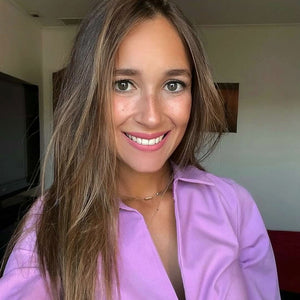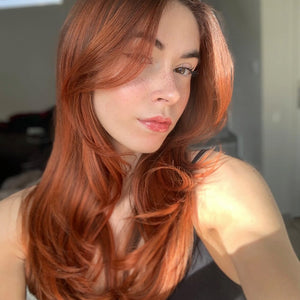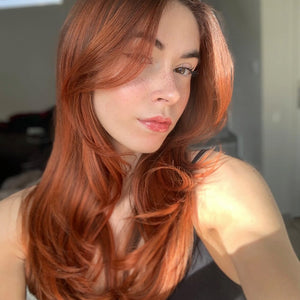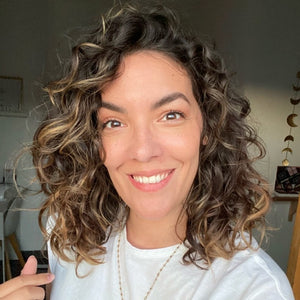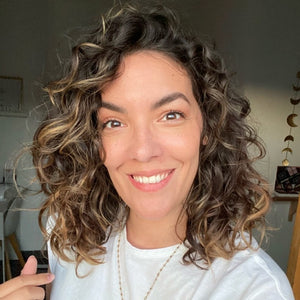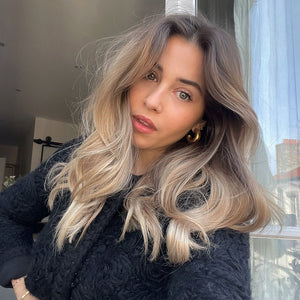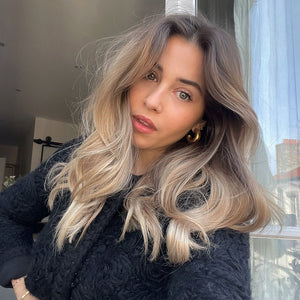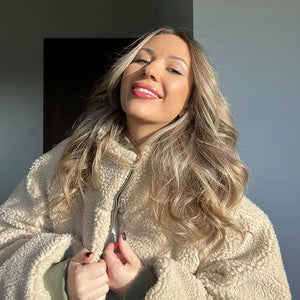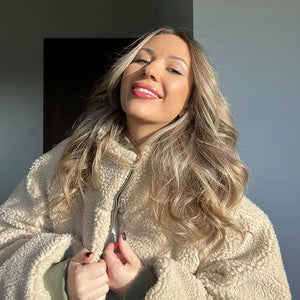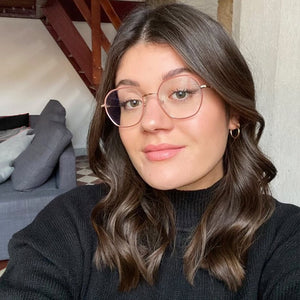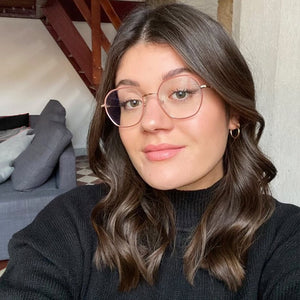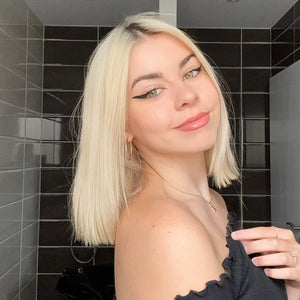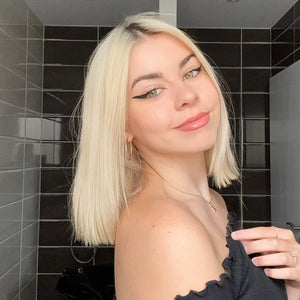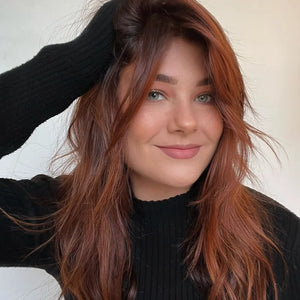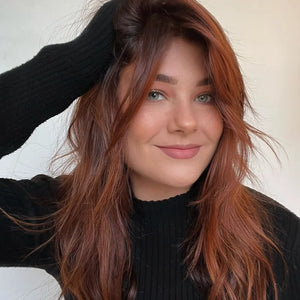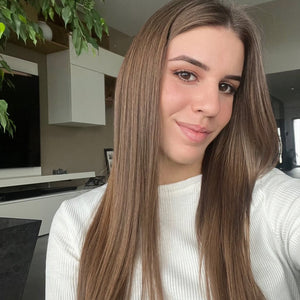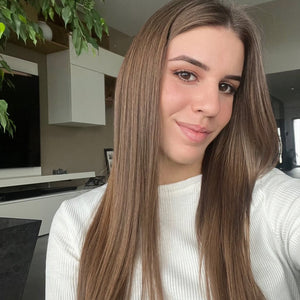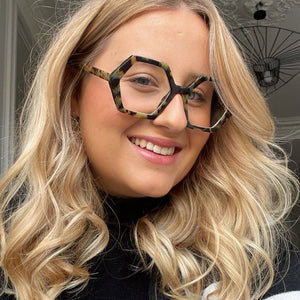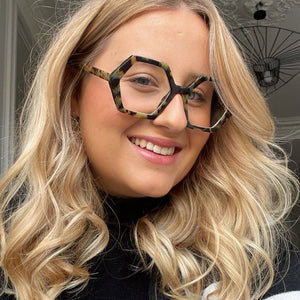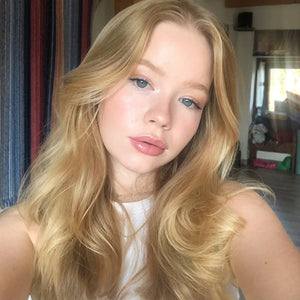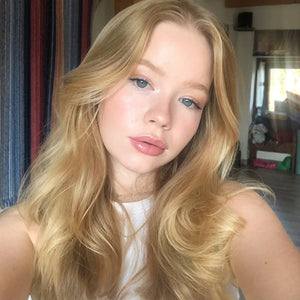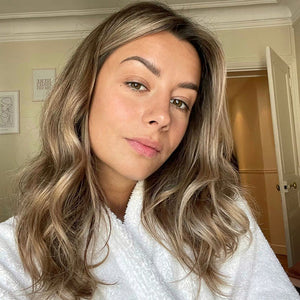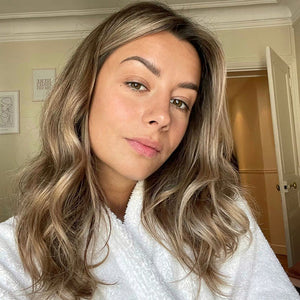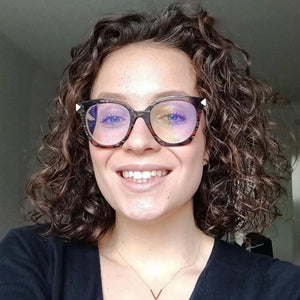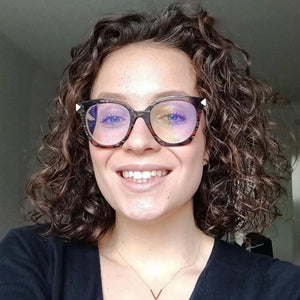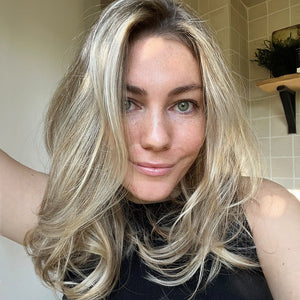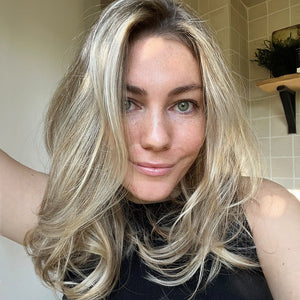 cette gamme a sauvé mes cheveux j'ai les cheveux bouclés et je les lisse une fois par semaine et j'ai également remarqué qu'ils poussaient plus vite que d'habitude sans se casser mon carré reste carré !!
Après plusieurs mois d'utilisation je peux dire que ses produits sont des pépites, mes cheveux pousse plus vite, sont plus beau et facile à coiffer ?
J'ai profité de réductions pour acheter cette gamme complète que je souhaitais tester depuis plusieurs mois. Je n'en ai jamais eu en salon. L'application est facile grâce aux tutoriels et explications en ligne de l'équipe. Pas de mauvaise surprise.
J'ai des cheveux très fins, longs, et abîmés (anciennes colorations). Ils sont clairement moins secs depuis l'application, plus doux. J'ai moins besoin de les laver également.
J'apprécie vraiment ces produits pour l'instant... malheureusement pour mon porte-monnaie. Toutefois, je n'ai pas l'impression de devoir utiliser des tonnes de produits en les appliquant donc j'espère pouvoir le faire durer dans le temps.
Utiliser deux fois depuis que je l'ai reçu. Je trouve mes cheveux très brillants et beaucoup plus épais que d'habitude ( alors que j'ai les cheveux très très très fins) je suis toujours a un shampooing par semaine même si la gamme est très nourrissante. ?
Gamme achetée récemment après avoir fait un soin tokio en salon. Juste top !