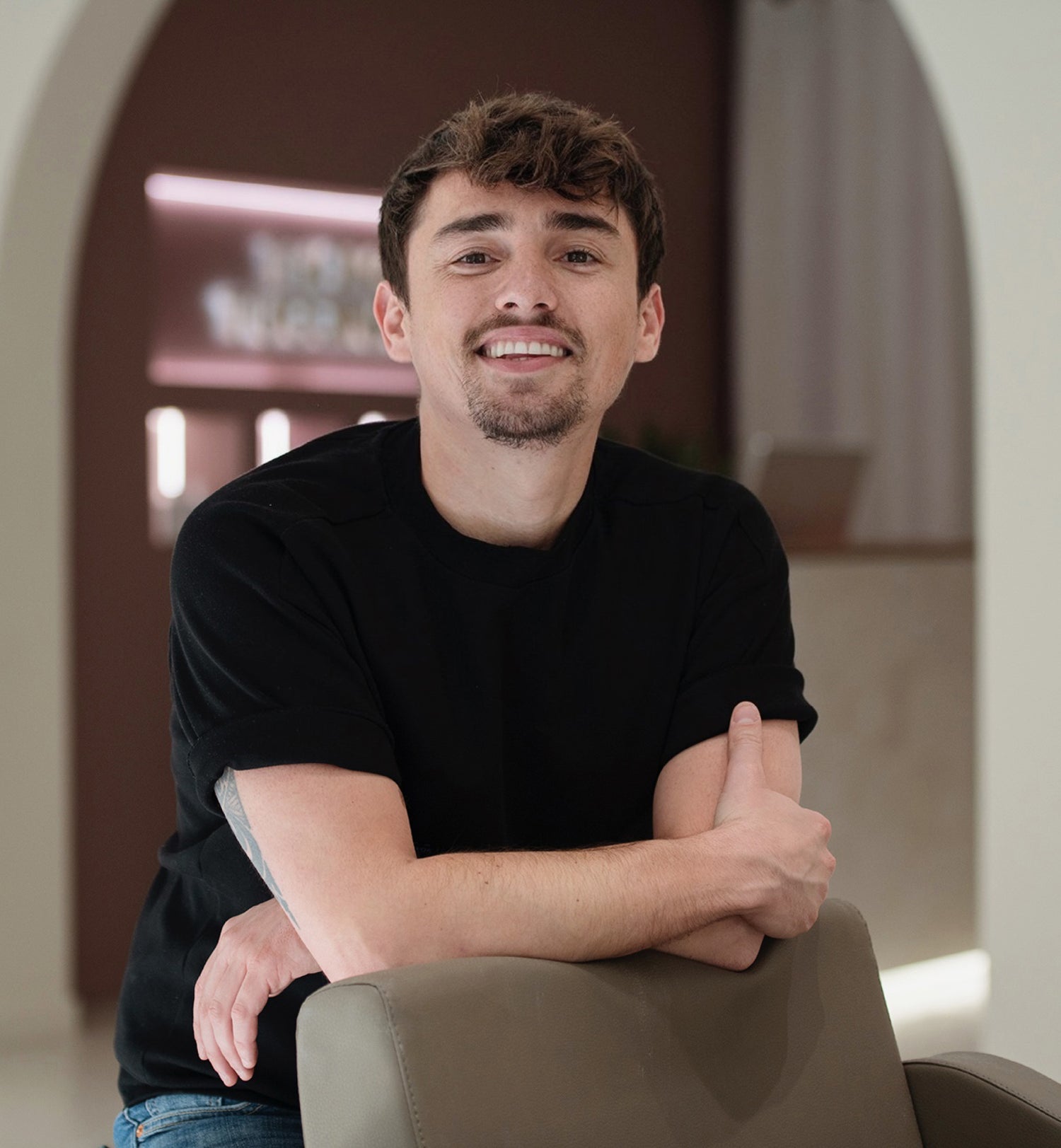 A vocation
His passion for hair, Thomas has been cultivating it since childhood. After school, he rushed to his mother's salon, also a hairdresser, and watched her work. A curiosity piqued which will ultimately be decisive: he will make it his job!
At 29, he has already proven himself in the world of hairdressing and convinced many women. It only took him a few short months to found his own company and meet with a success as dazzling as it deserves. Over the past thirteen years, Thomas has multiplied his training and travels, with the aim of perfecting his know-how, choosing the best products, and boosting his creativity.
His experience in the United States , above all, served as a formidable springboard for him. It was there, for two years, that he not only had the chance to work in prestigious salons, but also to manage some of them. He discovered exclusive techniques and products, and followed the work of great American hairdressers.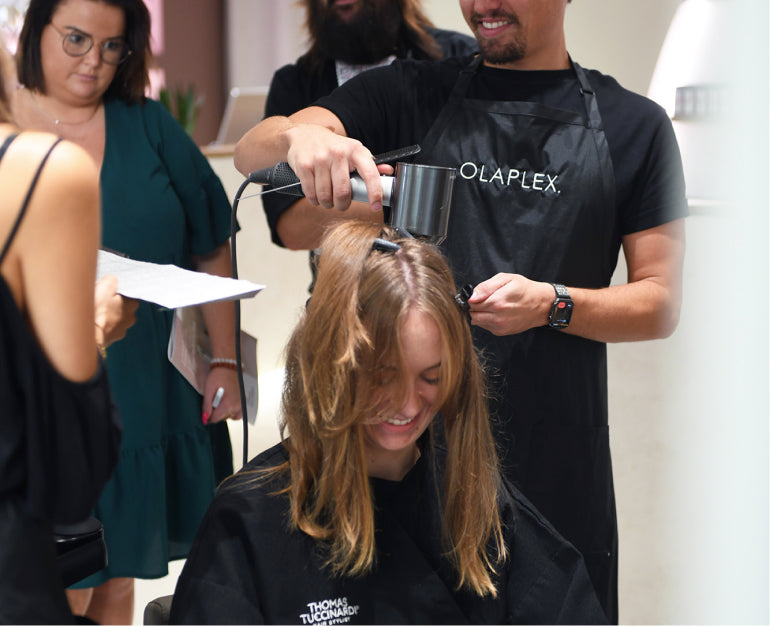 An encounter
Enthusiastic, dynamic and perfectionist, Thomas is committed to offering you a quality service by sharing with you a friendly and intimate moment. He takes great pleasure in getting to know each of you, to provide you with personalized support and meet all your expectations!
My speciality,
the Signature Scan®.
It's an incredible hair transformation that I created and developed in San Francisco, while respecting the hair!